GCCP User Meetings
The GCCP User Meetings are open to any organisation or individual who is involved in using the premises or facilities at GCCP. All member groups are encouraged to attend as this is the time when inportant information is shared. The Meeting was reformed to look at ways in which users can contribute to the well-being and running of Grindon Church Community Project and it's facilities   We have a diverse range of users and it is an opportunity to exchange experiences, learn from each other, gain support and contribute to overcoming (in a positive way) any issues that may arise.
All input is welcome and it is hoped the Meeting can develop to help to organise events, support other groups, put forward ideas for discussion and action by the Management Team and contribute in so many other positive ways to the Project.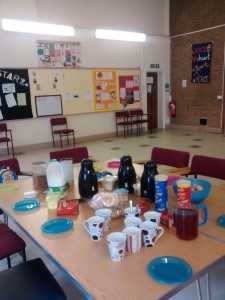 Our next meeting is due to be arranged soon.
Hoping to see you there.
Admin team
If you have any queries or anything you would like raised in our meetings please contact the Project at grindonproject@gmail.com or ring on 0191 534 2519.