The Grindon Church Community Project is situated in Galway Road, just off the A183 on the southwest side of Sunderland.
In the middle of a housing estate, the Grindon United Reformed Church was built in the 1950s  and now 
engages with the community in a variety of ways.    Grindon URC became a Mission Project of the Northern Synod of the United Reformed Church in 2014. We hold services, the next ones being Messy Church on Feb 10th 2019 at 3.30. 
We offer the a range of services and sacraments including weddings, baptisms and funerals by arrangement.
All are welcome!
RHS It's Your Neighbourhood Award  Outstanding –  great thanks to LEAF, CEED  and Community Foundation for enabling us to 'Grow our garden'. None of these changes would have been possible without their generosity and faith in us and our volunteers to completely transform large areas of the garden from wilderness to inviting!
Recently the Royal Horticultural Society have also joined with us in continuing to improve the garden and add an Alice in Wonderland Themed section to the garden.
Still more to be done to finish if anyone would like to give up an hour or two to help, please get in touch. Thank you
Please use the links to learn more about our project and contact us to get involved yourself.
Life is getting busier here at GCCP and we would really welcome help from anyone with a few spare minutes, hours or even days! There are so many small and not so small jobs waiting to be done to finish off the big development works and keep costs down, to keep up with day-to-day things and prep the garden for summer growing for all to share. We would welcome all offers of time big or small and on any day of the week! Many thanks to all  who have given so much help in the past and who help out now.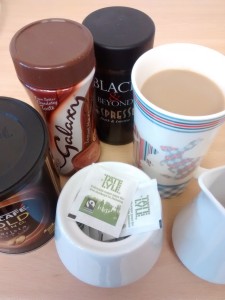 We are hoping to start some new groups of interest to people locally and this may also be of interest to volunteers to help.  Check out the what's on pages for the regular weekly groups.
New ideas always welcomed.
If you are interested please don't hesitate to contact us on the Project email or phone numbers on the Contact Us page.